"On the weekend of August 15th, 1969 an estimated 500,000 people from all over America descended on the 600-acre dairy farm of Max Yasgur, in Bethel, New York, for a three-day concert, the Woodstock Music and Art Fair. On Monday, August 18th, they all melted back into America after witnessing legendary performances by, among others, the Who, Santana, Janis Joplin, Creedence Clearwater Revival, Joe Cocker, Sly and the Family Stone, Jimi Hendrix and, in only their second live show together, Crosby, Stills, Nash and Young. Despite delays, the danger of electrical shocks and general backstage anarchy, Woodstock pulled off the ultimate magic act of the 1960's: turning utter rain-soaked chaos into the greatest rock festival ever and the decade's most famous and successful experiment in peace and community." © 2004 Rolling Stone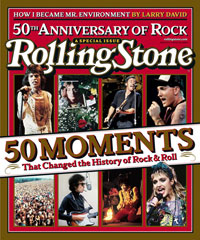 © 2004 Rolling Stone magazine
This website is the personal story of rock music writer & producer Artie Kornfeld (who along with Mike Lang) created the legendary Woodstock Music & Art Fair from an idea that came at 2am in the morning after a bumper pool game and a few joints! "Never did I think that what started as an idealistic conversation among friends would become part of history" and what Rolling Stone magazine describes as one of the top moments 'That Changed the History of Rock & Roll'.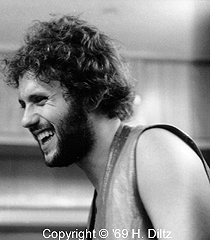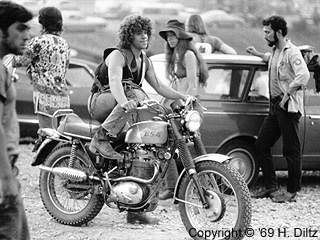 A personal note to you from Artie Kornfeld,
co-creator and promoter of Woodstock '69:
Read on the following pages the detailed story of the perfect coincidences that lead to the largest peaceful event in the history of Rock & Roll. Just some of the incredible, memorable little stories that first shaped the musical career of songwriter, producer and record company executive Artie Kornfeld as remembered & detailed in this website by Victor Kahn; his first graphic artist, current Woodstock book cover designer and personal friend for over 40 years!