'Every great moment had its humble origins in the thoughts of man'.
My secretary at Capitol Records buzzed me to say "Mike Lang is here to see you." I said, "Does he have an appointment?" She said "No, he doesn't have an appointment but said to tell you he's from Bensonhurst, Brooklyn." Which is where I spent the first five years of my life, and just about every summer during my NY years. Michael was from the neighborhood, and with guys from the neighborhood, you let them in!
I was shocked when I saw him ~ this guy with curly hair sticking out. Looking like a pixie, somewhere between Michael J Pollard and Jerome Ragni, who was the lead in the Broadway smash musical HAIR. Michael has this wonderful smile that lets you know that he knows something you don't. Call it charisma or whatever, but Mike Lang had it!
These were the days when the so-called Hippie movement was just starting to form. I had Bert Sommer signed to me and I had just produced & released his first album for Capitol called 'The Road to Travel'. Bert was an incredible long haired singer & songwriter who was the second lead in HAIR and would go on to perform at Woodstock.
Michael was almost the 'King of the Underground' to me. He was just so knowledgeable, hip, adorable and we developed an incredible bond of friendship. Michael had a room that he had actually rented in Woodstock, NY from Peter Goodrich who was also very well known in the Underground. Michael started missing his midnight bus to Woodstock more & more... he would crash on our sofa. We would stay up late, play bumper pool and talk, talk, talk. I began to see his Underground point of view while still holding down a job as an executive for a major corporation ...and he was learning the insides of the music business. The Capitol job scene was becoming boring except for the acts that I was involved in which included Linda Ronstadt, The Band, Bob Seger, Lou Rawls, Deborah Harry, Bert Sommer and of course The Beatles.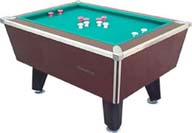 The night the idea was born of Woodstock, Michael was with my wife Linda and me in our apartment. We had just finished playing bumper pool at 2am in the morning. It started out as a conversation about how I was only seeing Capitol commercial related music groups and that I needed to go out and hear other things in the new music scene. So I had an anachronism going on in my life. I wanted to get more spiritual and I wanted to learn what was really going on in music. I had stopped going to shows, but Michael was going to the Fillmore and always hanging out. My change was a comin'. The germ was planted and the story had many twists after that night.
I guess it went down something like this... "Wouldn't it be great if we had millions of dollars and could rent a little theater on Broadway to have a party and invite maybe 100 of our friends? We could get Jimi Hendrix, The Rolling Stones, Creedence Clearwater, Sly Stone, The Beatles and every other act that we would love to see perform. We won't charge anything and it will be one of the greatest parties of all time". Michael thought we should take our mythical festival to Woodstock because he lived in Woodstock and it had become popular because it was an artist's colony. All of a sudden people like Janis Joplin, Paul Butterfield, Bob Dylan, The Band and Richie Havens were living there. It had really become the 'in' place. Michael wanted it to be a studio in Woodstock. Then we would flip flop back to a concert in Woodstock. We talked endlessly about putting on this show where we'd have every act and that maybe 100,00 people would show up, or at least 50,000. My wife Linda thought maybe a half a million because those love-ins were getting 10,000 people and if we had all those acts... I would say we dreamt about this for months and never realized that this group fantasy could become reality. Thoughts create the Future, the Point of No Return.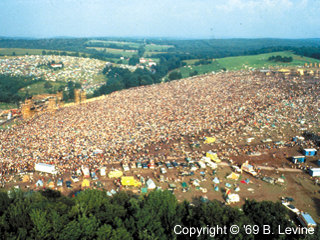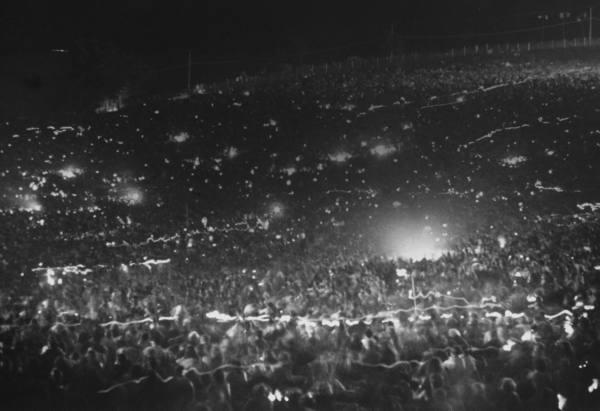 HOME / INTRODUCTION / HISTORY / EARLY DAYS / WOODSTOCK / CREDITS / RESUME